Danny Stimson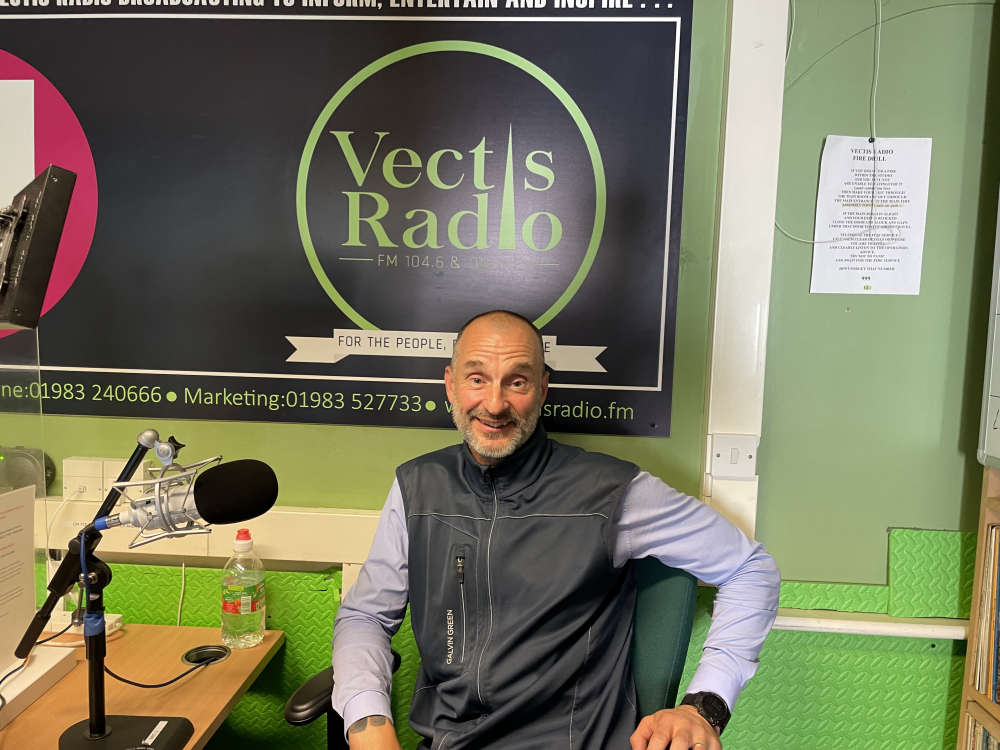 Radio is something I've always wanted to do ! So here we go. I'm Danny to my friends (Daniel to my Mum) husband; father of 2 and now proud grandfather of 1.
I was born in Mauritius and moved the island in the late 70's after a short period at school in Bembridge I went to boarding school in Bournemouth it was there that I found sport (Rugby and Football) as my primary passion.
I'm a West Ham fan for my sins but my first live game was in 1974 at Main road in Manchester (so I quite like City too) I'm also a fully qualified UEFA B licensed football Coach and I've coached all three of our Island based Wessex league clubs at some time or other and my nickname was Pep! You might see the resemblance?
My passion for Heath fitness and nutrition came from my 'Get fit for 50' journey back in 2016. I love research and information and found out very quickly the fitness industry is a whole different world with its own language; systems and rituals! Like 'Macros splits' and 'not skipping Leg day'.
I love music from all eras as long as it inspires me and moves me. My play list has everything from Nessun Dorma to AC/DC and Chesney Hawkes to Arctic Monkeys and everything in between.
I'm a published author with my book Sink or Swim (not a self help book) which came out earlier this year (2023) I'm not planning on a Second book but you never know.
My early career was as stone mason and carver. And I've worked on Carisbrooke Castle Appuldurcombe house; Houses of Parliament and Chichester Cathedral to name a few. I also have seven pieces of public art scattered around the Island too.
On any given Sunday you'll find me on the golf course. Lastly I can talk for England!
Be sure to tune in every Friday at 4pm and we'll see if I can get you living you own Fit Life !