Billy, Sue and Freddie
Billy, Sue and Freddie are Billy Hill, Sue Fetton and Freddie Dabbles they are hosting the new look Sunday afternoon Show between 1-4
Billy's radio journey began in 2017, and by January of the following year, he had his maiden voyage on Vectis Radio. For approximately two years, Billy co-presented, covered and hosted a plethora of shows including the afternoon and tea time shows.
Billy's path then led him away from the Isle of Wight to immerse himself fully in university studies, followed by two wonderful years in Watford. However, as they say, home is where the heart is, and Billy found his way back to the Isle of Wight. It wasn't long before the irresistible allure of radio beckoned again.
Today, you can catch Billy on the all-new Sunday Afternoon show between 1-4, where he is joined by the talented Freddie Dabbles and Sue Fetton to bring you a blend of music and entertainment that's sure to brighten your weekend.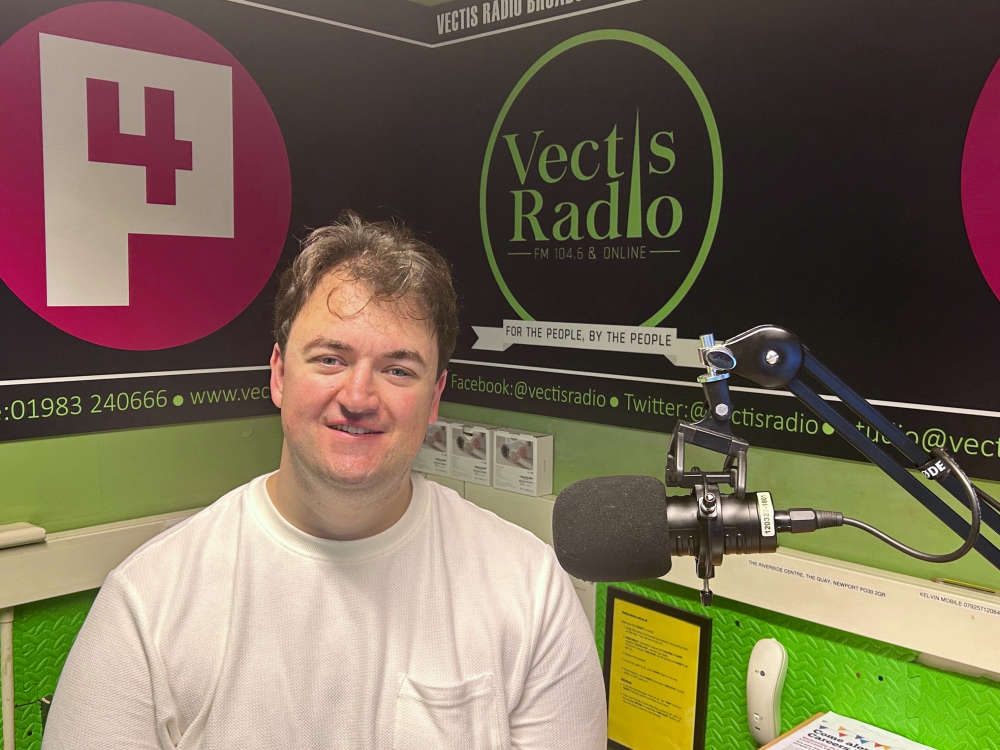 Hello, I'm Sue.
I have always loved radio, both music and spoken, and been interested in it as a medium. As children, my twin and I listened to so much radio that it could literally have come out of our ears. We also spent hours in our bedroom together creating and recording our own music shows and dramas much to the bemusement of our parents, but delight of our Nan who loved to listen to them, especially when she became terminally ill with cancer.
In 2023 I unfortunately became a widow at the age of 43. I knew that my late husband, Eamonn, would have wanted me to try to take control and to try to live as happy and fulfilled life as I possibly could. I therefore sought out new ventures that I could embark upon that I would be keen to spend my time on, and that would help to combat the loneliness and grief that I was experiencing. When listening to, yes, you've guessed it, the radio one evening, it occurred to me that it would be something that I would love to get involved in if I could, so I looked on the internet for local community stations and found Vectis who were extremely welcoming and found an opening for me. I remember I was so excited!
As well as presenting on Vectis Radio, I work for the Department for Work and Pensions, and run a range of holiday and residential apartments, that my husband developed and which we previously ran together. I also enjoy horse riding, walking, yoga, and learning Spanish.

Why is it that when you are asked to write a piece of text about yourself, it proves to be so difficult?
I'm Freddie (Fred), a co-host on Vectis radio's Sunday afternoon show from 1pm till 4pm. I first started volunteering at Vectis radio as a third host on the "Chip and Spud" Friday afternoon show in mid 2023. I cannot thank them both enough in helping me build my confidence up to speak over radio. The main thing I enjoy about Vectis radio is simply the fun of working with a great team that keeps our station on the air!
As well as volunteering for Vectis radio, I am also a volunteer at the Isle of Wight Steam Railway. I am a great believer in that everyone should be involved with voluntary work. It is amazing the amount of joy it brings into your life, for multiple different reasons!
Now, relating to the comment I made at the start of this speech. That wasn't so difficult, was it Fred?