The Vectis Radio Journey
Our Story
Vectis Radio was launched by Ian Mac as an Internet only radio station on January 23rd 2010 starting life at the Quay Arts Centre. The surroundings back then can only be described as small, in fact it was pretty much a broom cupboard. Unfortunately, after six months, Quay Arts wanted it's broom cupboard back, so Vectis Radio was on the move, in fact, we moved twice more that year, first to Newport Football Club, then to Crocker Street, but never quite finding a permanent base. We thought we'd found our home in the Spring of 2011 when we moved to a derelict building in West Street, opposite Jewson. This proved to be a more sustainable base for us and we made it our own for two years. Seemingly all was going well, until in June 2013, when we were given seven days to vacate the premises as it was deemed unsafe. With everything up in the air and nowhere to lay our hat, the station was introduced to the team at The Riverside Centre. Thankfully they agreed to let us broadcast from there… in the shed. Which we did!!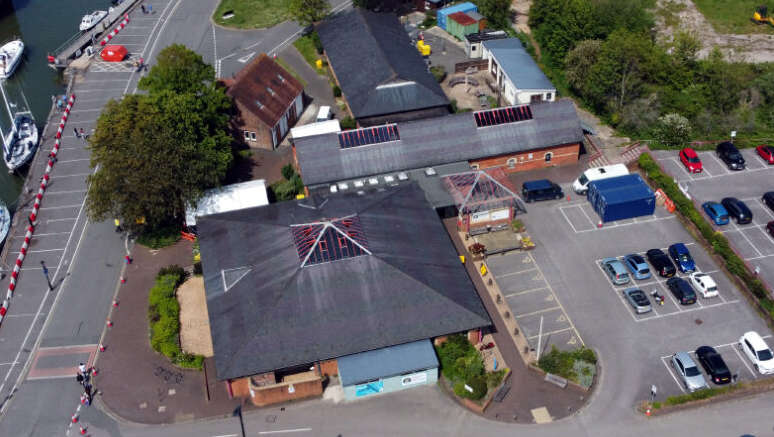 Moving more times than The Littlest Hobo from a cupboard to a derelict building and then a shed, it didn't dampen the team spirit and we never once felt like giving up! After months of broadcasting and proving our worth to The Riverside Centre, they eventually agreed that that we could move from outside in the shed, to inside… in the gym. But it wasn't all squat thrusts and star jumps, once cleared, the station had something to be really proud of, as in a previous life, the gym had originally been a studio for 'Platform One' some twenty years prior. It was a perfect fit!

We moved into our current studio in August 2014, and have since made it our home. We were finally in a stable location and able make real strides, which we promptly did by establishing the 4P's training school (otherwise known as 'The 4P's Project') which runs as part of the Isle of Wight Council's 'Youth Offer'. Over 300 students have since completed the course which has been successful in helping many young people improve their confidence and communication through teaching the four key areas of radio; presenting, production, promotion and podcasting. The course is available free of charge to 11-19 year olds, and also up to 25 for people with additional needs.
Since 2010, we've grown from strength to strength and due to the support of our listeners and sponsors we have always been determined that the station should continue to broadcast. In October 2015 we applied for an FM community license and after months of waiting, fingers firmly crossed, the license was finally granted in June 2016. Our next big step was to raise funds, and thanks to the generosity and dedication of the the our supporters, Vectis Radio were able to raise the necessary funds to make our FM dream a reality. On November 4th 2017, Vectis Radio went live on FM104.6.
There have been many highs along the way. We once boasted the youngest ever sports presenter in the UK. George Steed was aged just 14 at the time. Perhaps our biggest achievement is the 4P's training school, which is helping young people with and without additional needs grow in confidence and giving them opportunities to broadcast. The list of achievements continues, however with the highs come the lows and it's those lows that have made us extra determined to make the station a success.
After many years of sleepless nights, hard slog, moving studio six times, very rarely going off the air and sheer bloody mindedness, Vectis Radio has arrived!!

Since going FM in 2017 it's been a real rollercoaster ride, in 2018 we were nominated and eventually picking up a Bronze award at the National community radio awards for the community development project of the year and the following year this was repeated with an added bonus of Kelvin Currie picking up a silver in the sage category just a couple of months later we got highly commended at the Chamber of Commerce awards 2019.
In early 2020 we celebrated 10 years of broadcasting with an outside broadcast on a Red Funnel ship travelling from East Cowes to Southampton who else can say that they celebrated their 10th birthday whilst broadcasting from a ship. Just a couple of months later a documentary covering what Vectis Radio is all about was screened nationally on the BBC. 2020 has been a mixed year because of COVID-19 and the coronavirus but it didn't stop Vectis Radio from picking up the biggest achievements so far in their 10 year history a very proud day on June 2 when it was announced that Vectis Radio had picked up the Queens award for voluntary service which is the equivalent of an MBE. Wowsers….what next.
In September 2020 we successfully installed an upgrade on our transmitter and now proudly broadcast with 150 W of power across the island. It was a very proud day in September when our very own News Broadcaster David Parkinson connected up the cables 50 feet in the air from a Cherrypicker that was very kindly donated free of charge from Island Roads and overseen by Kelvin Currie and making sure that everyone was socially distanced. During these things in normal circumstances would've been hard enough but to do it during a pandemic was an amazing achievement.
The radio station didn't have to wait too long for the next achievement later that year there were five nominations in the Community Radio Awards 2020 at the online ceremony we picked up three silvers and a bronze, one of the silvers was the community radio development award and our very own Kelvin Currie picked up a silver in the volunteer of the year award category. There were also awards one silver and one bronze in the innovation and community show of the year categories.
One year on and it doesn't stop there in 2021 Vectis Radio had six nominations in the community radio awards. For the fourth year in a row we have been nominated for one of the two top accolades Community development and this year for the first time a nomination for station of the year, there are also nominations in the outside broadcast, innovation and sage person of the year sections. Keep your fingers crossed for us on the 23rd of October as we go to Coventry for the first Community radio awards ceremony in person for two years.
Vectis Radio had an amazing night in Coventry, Kelvin Currie picked up the stations first ever Gold award in The Sage Volunteer of the year and Then The 4Ps Vectis Radio Training School were awarded Gold in prestigious Community Development Project Category and that wasn't all, there was a Silver for Short Breaks team for Innovation. I don't suppose we can even get close to those kind of achievements in 2022 but keep your fingers crossed we are definitely going to give it a go.
One year on and there was more success in Bedford at the Community Radio Awards this year there was Gold for Best Community Show of The Year for The Short Breaks Saturday team
As well as 1 more Silver and 2 Bronze including a Bronze for station of the Year. There was another Gold in the prestigious Community Development Project Category which we were also Awarded Gold for last year.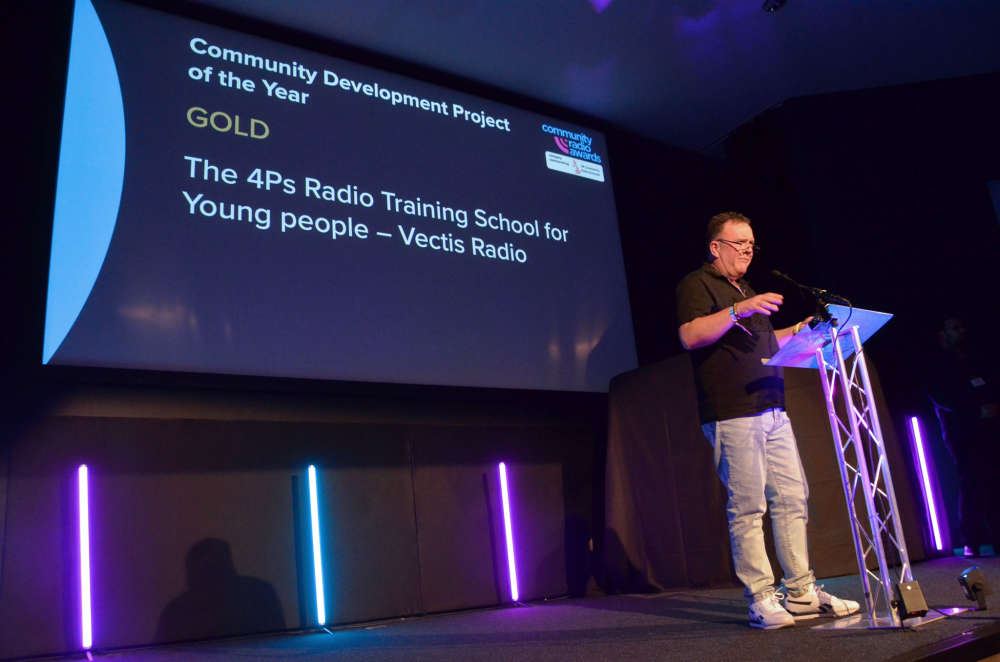 Moving on to 2023
In March we were nominated for an ARIAS for Community Radio station of the year both Macca and Kelvin went along to enjoy having the Vectis Radio name read out in front of the biggest names in radio, Ken Bruce, Gregg James, Fearne Cotton and many more. It didn't quite go as we thought it would.
The Audio & Radio Industry Awards (ARIAS) are the Oscars of UK radio and audio, and Vectis Radio is proud to announce that at this year's awards ceremony we were awarded the Gold for Best Community Radio Station of the Year. The ARIAS are the premium awards scheme in the sector, recognising the talented individuals and teams in UK audio and radio who excel at their craft and produce the very best work in the world, The ceremony was hosted by Rylan Clark at London's Theatre Royal, and listen back to the moment our dreams became a reality, when we were announced as winners
​​​​​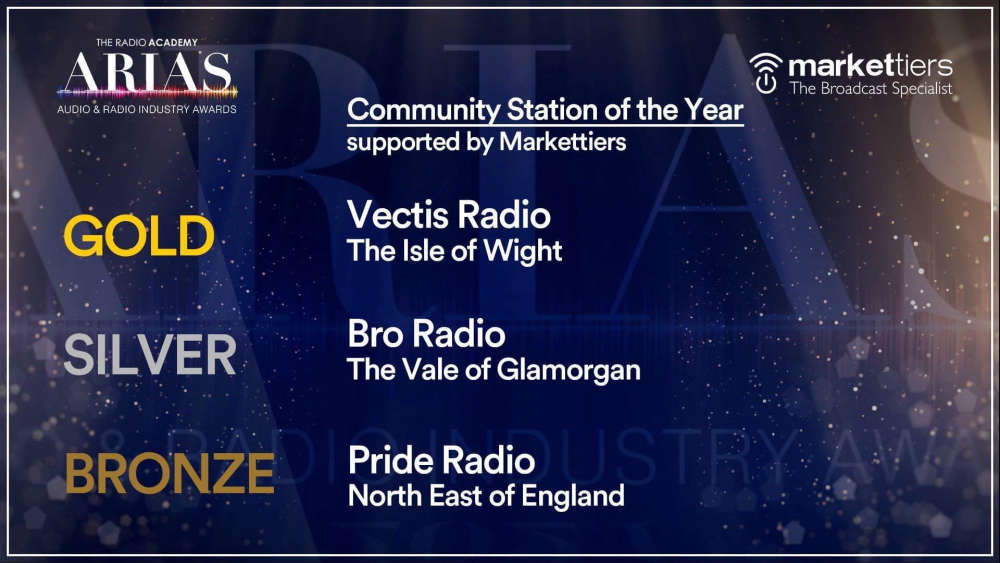 ​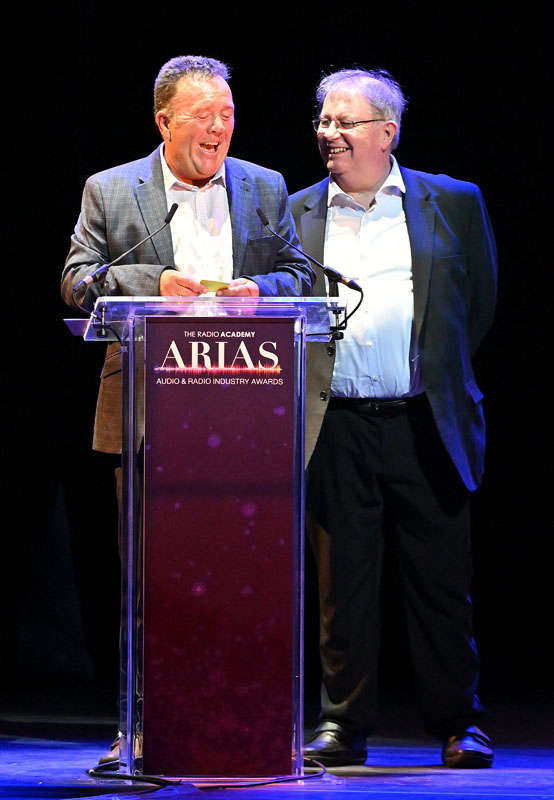 ARIAS Best Community Radio Station
Station manager and founder of Vectis Radio, Ian Mac, collecting the award with fellow Director Kelvin Currie After winning the award a stunned Ian Mac said:
"This is the proudest day in the station's history, I am over the moon. Thank you to the Radio Academy for shining a light on Community Radio and indeed Vectis Radio.
"We, like all the other like minded community stations do incredible work in our community on a shoestring budget. To enable us to continue this work, we need your support. Please support us when and if you can, because while awards are always fantastic, they don't pay the bills."
Also, in 2023 after nominations in the four previous young Audio awards, the 4PS Radio training school picked up a bronze in the highly prestigious achievement in the community category. We thought the year was complete, but in late September, Vectis Radio were nominated for six Community radio nominations for this year's Community Radio awards ceremony to be held in Newcastle on the 4th of November. Among them Station of the year for a Third in a row, picking up Bronze in 2022 in Bedford.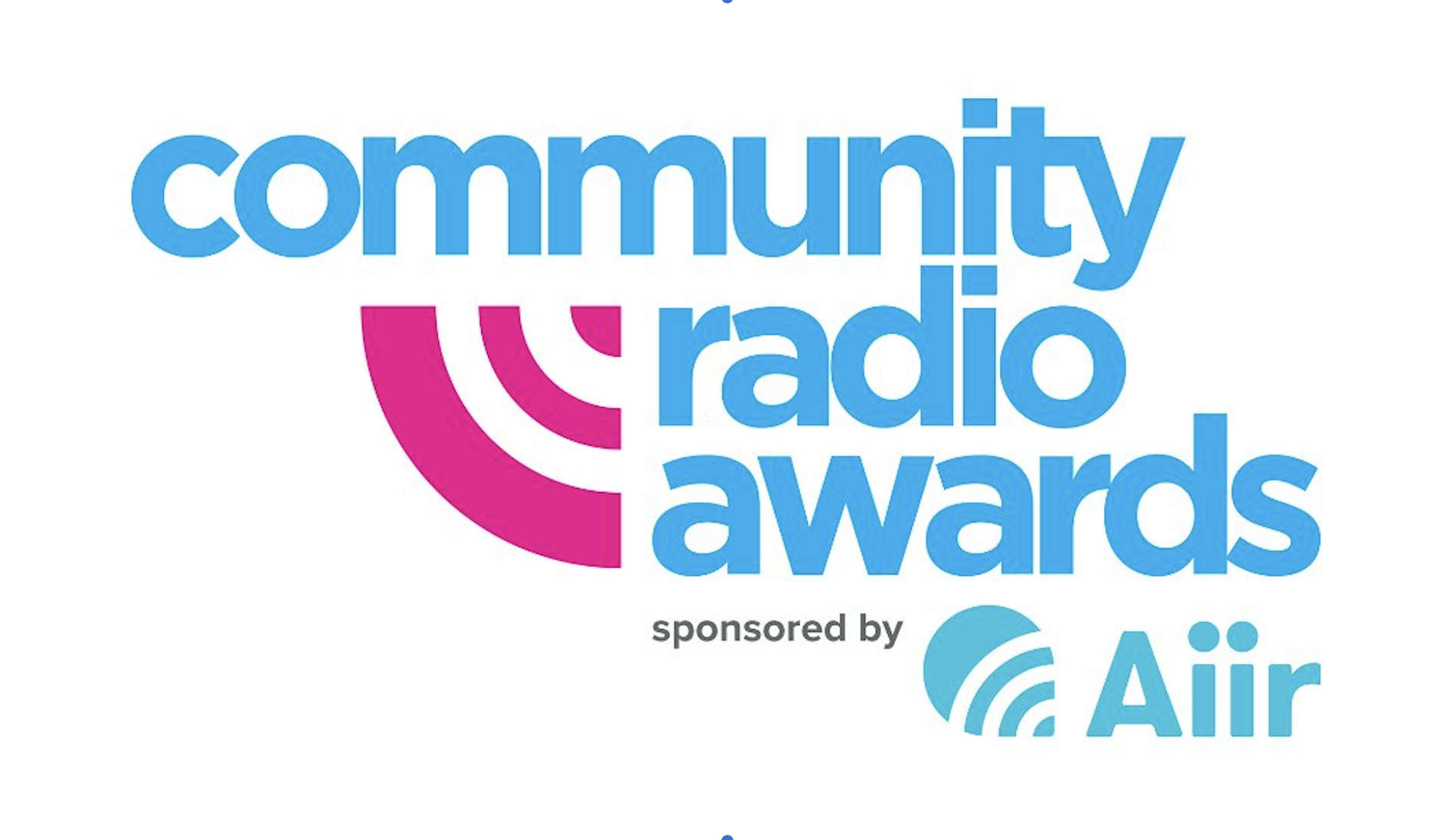 Vectis Radio is the Isle of Wight's community radio station here for everybody to enjoy and be a part of. If you've ever wanted to have a go at radio. Here's your chance to join an award winning team. Almost all of our presenters had never presented radio before joining the station. Everyone can do it! Click here to find out more about becoming a volunteer with us
If you would like to advertise your business with us, we offer a great rate. Watch the video below to find out more about how we can help you grow you business, and you can help us to continue to support the island's community.
​
​

​
​

​

​