Harry Dickinson
Gramophone Harry - 6-7 - SUNDAY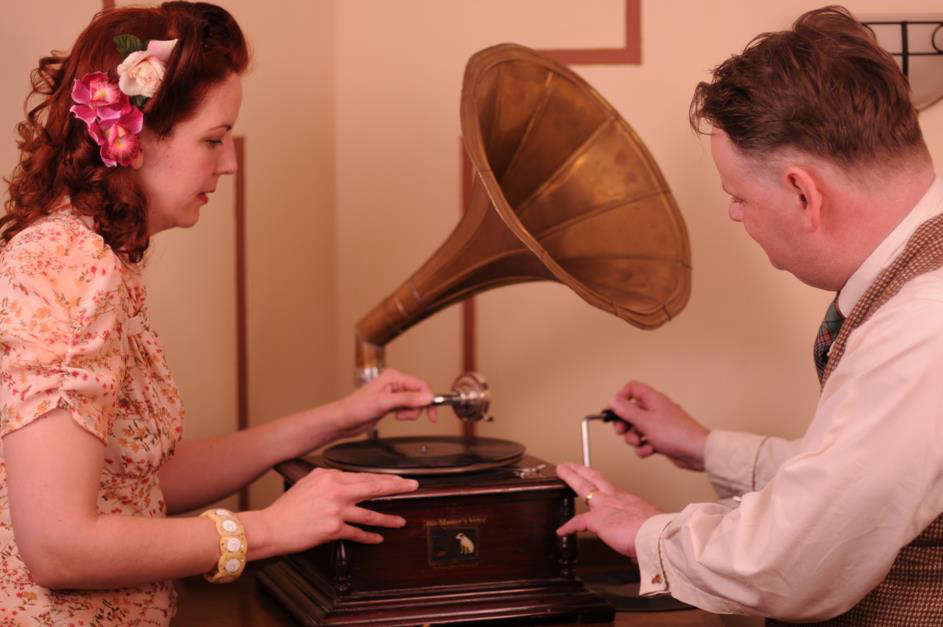 The 1930s has been describe as the golden age of radio, during the war the wireless helped keep the population and the nation together as family members found themselves all over the world.

So perhaps it is little wonder a radio programme featuring the current vintage scene finds its way onto the airwaves. Gramophone Harry on the Wireless is an hour long weekly radio show hosted by husband & wife team Harry & Edna. The show is set to a back drop of 'tip top' recorded gramophone music while stylish guests help ensure a sense of old fashioned well-being.

That sounds a tall order to live up to but after only listening for a few minutes of their show you can tell they love playing these fantastic tunes and it is a passion for them to introduce the music to new audiences.

Perhaps a little more controversially, they just don?t play tunes from the 1940s. Harry explains ?We primarily play music from the 1920?s to the early 1950?s, but we also like to feature contemporary artists who record in a vintage style. We believe it is good to give this aspect of the current vintage scene exposure?. ?Plus? adds Edna ?we like to demonstrate how the music from the 1930s / 40s is still a major influence on the music of today?.