Martyn Bonner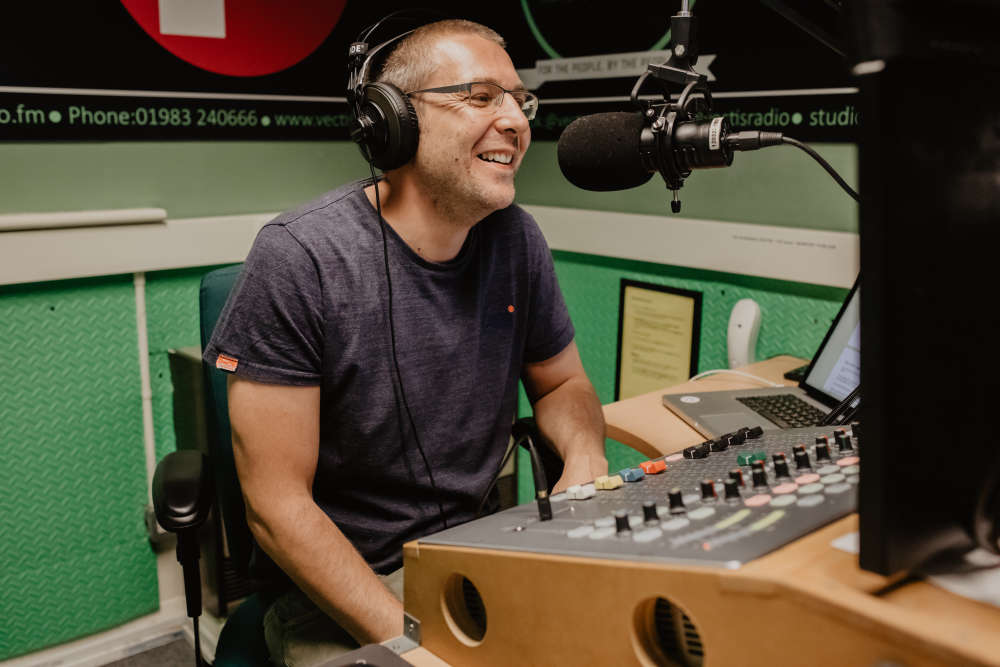 It's great to be part of the Vectis Radio team. This is my first foray into radio which is exciting as I love to try new things and my ever-growing catalogue of hobbies and interests is a real mishmash of different experiences and pursuits - from stand-up comedy to Skydiving, I'll give anything a go!

My music taste covers nearly all decades and genres but with a strong affection for dance music and I love to get lost mixing records on my decks. I have also been trying to teach myself to play guitar over the last couple of years, but it's fair to say I don't think I will be forming a band anytime soon.
I'm also an avid fan of most sports, although my big passions lie with football, boxing and basketball. I try to keep active but I am more of a spectator than participant these days and as a lifelong supporter of Arsenal FC I have enough heart ache without putting my body through any more unnecessary trauma.

Originally from the island I spent a number of years away with spells living in London and south Wales before returning back to our little corner of paradise where I worked in the field of customer experience for a large chunk of my working life. More recently a twist of fate has led me to becoming a full-time carer for my disabled mum.

Be sure to tune in at 1pm every Thursday to hear me and Dan Heany on the Afternoon Show!